About the Oregon History Project
The Oregon History Project is a digital resource of the Oregon Historical Society Museum and Research Library. So far, hundreds of historical records and artifacts from the unique and extensive OHS collections have been digitized, annotated, and organized using the State of Oregon Department of Education standards and guidelines. The OHP provides historical Narratives written by Pacific Northwest historians and an online Learning Center for teachers and students. The OHP is part of the OHS Digital History Projects, which include The Oregon Encyclopedia and Oregon TimeWeb. Using expert scholarship and OHS's extensive collections of photographs, artifacts, and archival materials, the OHP, The OE, and the Timeweb make Oregon history free and accessible to everyone.
Featured Historical Records
---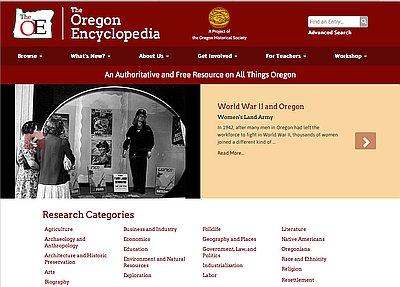 The Oregon Encyclopedia
The Oregon Encyclopedia (The OE) is an online resource for information on the state's significant people, places, events, institutions, and biota. Acknowledged nationally for its innovative design and the quality of its content, The OE is the only encyclopedia of its kind in the region.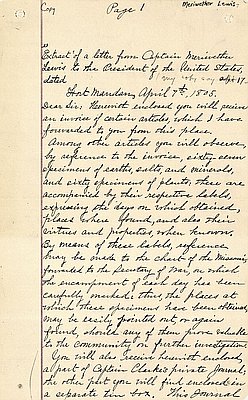 Oregon History 101
Oregon History 101 is a nine-month public history program series, presented in 2014-2015, designed to give Oregonians a basic understanding of the state's significant people, places, and events. Each month, historians presented a chapter of Oregon History, beginning with the earliest peoples and ending with the turn of the twenty-first century. All eventstook place at McMenamins Kennedy School (Portland).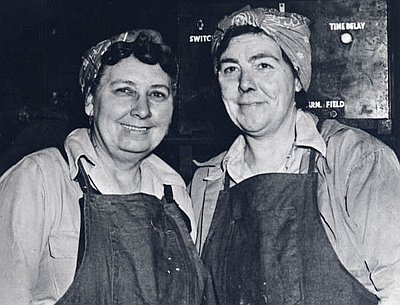 Oregon Women in the Shipyards
Oregon women joined millions of women across the country who found meaningful employment in war-related industries. Women who had been restricted to particular jobs—or to no jobs at all because of their gender and race—worked with men in factories and farms The increased democratization of the labor force in the United States during World War II was a consequence of the desperate need for workers to begin working immediately.